We have recently completed a brand identity project for a company "Mawhibati". Here is the design process and walkthrough of how the final logo is created.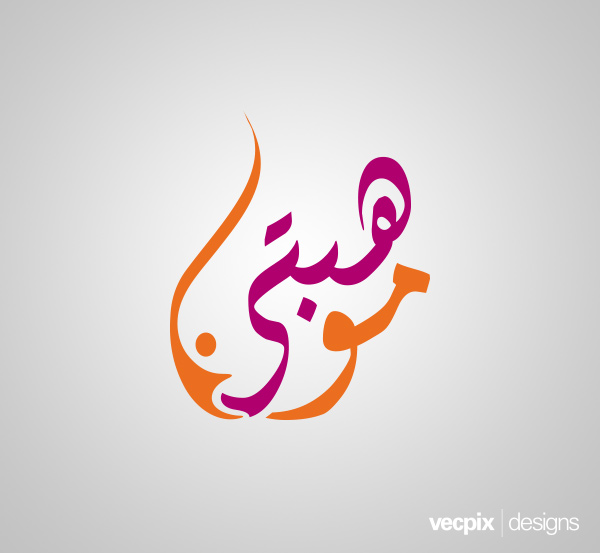 Background Information
Name:
"Mawhibati" (Arabic: موهبتي) which means "Talent"
About Company:
The company will be an online training website which will focus in training people to improve their hobbies such as  photography, make up, cooking, sewing ..etc.
Design Preference:
The company wanted an artsy design only utilizing the Arabic name while also incorporating the idea of "talent" within the design.
Design Walkthrough
Initial Design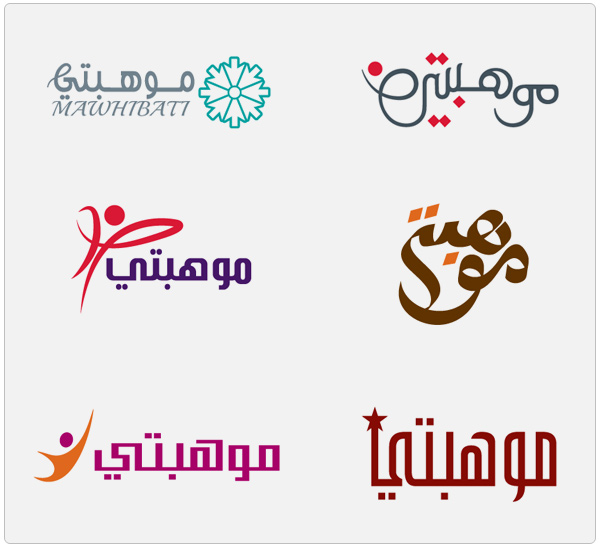 We have shown the idea of talent through abstract representation of person and combined it with the Arabic Calligraphy in most of the concepts. We also proposed some more formal choices just get our thoughts out.
Revision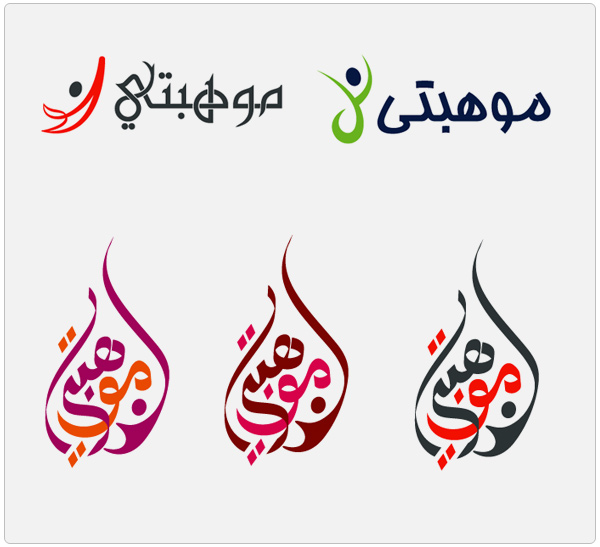 Client liked one of the design ideas and asked for variations in it, which included colors and design style. We kept on changing the colors and design variations until we have reached the satisfactory results.